A landslide in a Norwegian village has injured 10 people, left 12 people unaccounted for and buried houses under dark mud.
About 700 people have been evacuated from the village of Gjerdrum, which lies some 25km (15 miles) north-east of the capital, Oslo.
One person was seriously hurt, reports say.
PM Erna Solberg said the situation was still so unstable that only rescues by helicopter could be carried out.
"It's a dramatic experience to be here," she told reporters at the scene.
On social media she said: "It hurts to see how the forces of nature have ravaged Gjerdrum" and added: "My thoughts go to everyone affected by the landslide."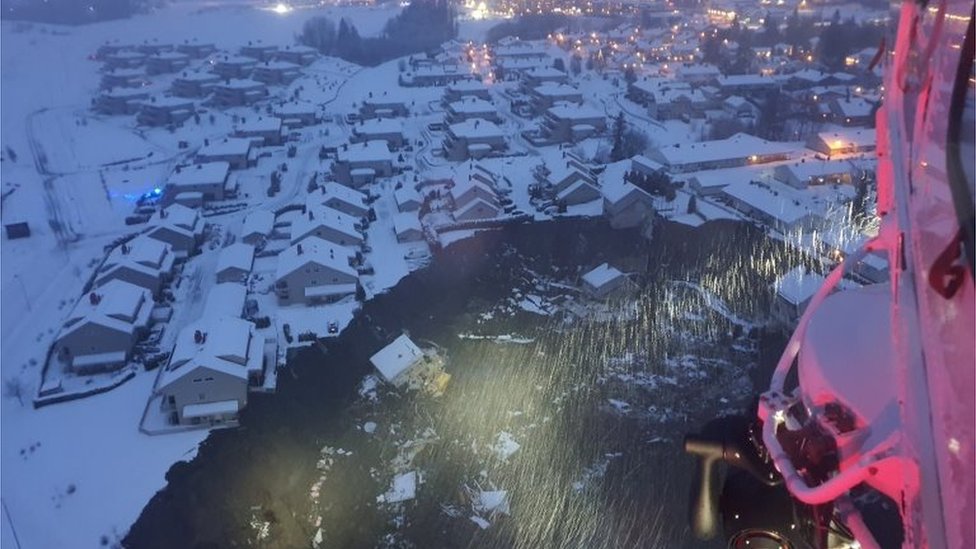 The landslide began during the early hours of Wednesday, with residents calling emergency services and telling them that their houses were moving, police said.
Of those still missing, police said in a statement: "We don't know if these people are in the landslide area, if they are away on holiday or in another way unable to contact police."
The local municipality warned that up to 1,500 people could need to leave the region because of concerns about the condition of the ground.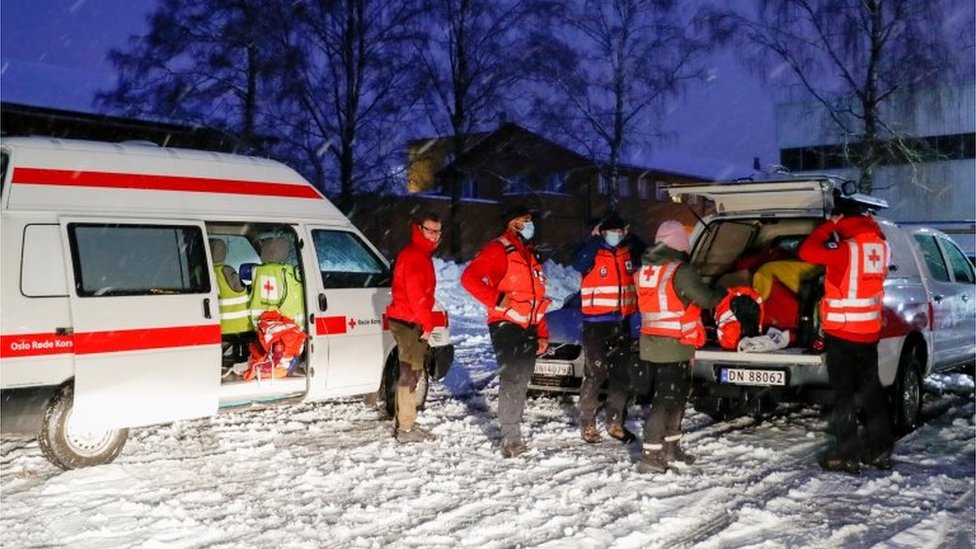 A spokeswoman for Norway's Water Resources and Energy Directorate (NVE) told AFP that the landslide was a so-called "quick clay slide" measuring about 300m by 700m (985ft by 2,300ft).
"This is the largest landslide in recent times in Norway, considering the number of houses involved and the number of evacuees," Laila Hoivik said.
Quick clay is a kind of clay found in Norway and Sweden that can collapse and become fluid when it comes under stress.
However Ms Hoivik said further slides were unlikely.
Broadcaster NRK said heavy rainfall may have made the soil unstable.