President Donald Trump's fired national security adviser reportedly wants immunity to testify at hearings into alleged Russian election meddling.
Michael Flynn's lawyer says his client "has a story to tell", but needs to guard against "unfair prosecution".
The Senate opened its hearing earlier, with one member warning of Kremlin "propaganda on steroids".
Mr Flynn was sacked in February after misleading the White House about his conversations with a Russian envoy.
His links to Russia are being scrutinised by the FBI and the House and Senate Intelligence Committees.
"General Flynn certainly has a story to tell, and he very much wants to tell it, should the circumstances permit," said his attorney, Robert Kelner.
He said he would not comment on his discussions with congressional panels investigating claims Moscow sought to help Donald Trump win the US presidential election.
The lawyer said the media was awash with "unfounded allegations, outrageous claims of treason, and vicious innuendo".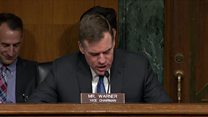 "No reasonable person, who has the benefit of advice from counsel, would submit to questioning in such a highly politicized, witch-hunt environment without assurances against unfair prosecution," said the written statement.
Mr Kelner did not explicitly comment on a Wall Street Journal report that Mr Flynn wants immunity from prosecution.
The Senate Intelligence Committee opened its hearing on Thursday with one member saying Moscow had sought to "hijack" the US election.
Ranking Democrat Mark Warner said Russia may have used technology to spread disinformation, including fake news for voters in key states, such as Wisconsin, Michigan and Pennsylvania.
Panel chairman Richard Burr, a Republican, warned: "We are all targets of a sophisticated and capable adversary."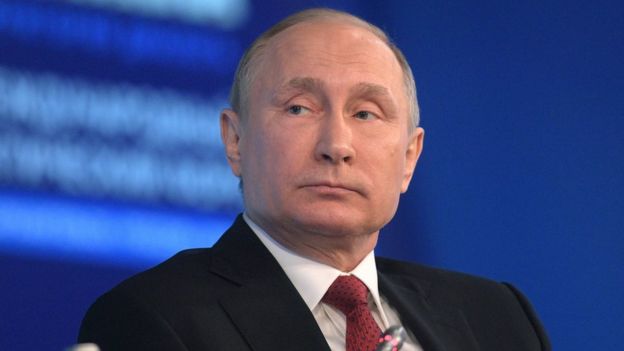 Mr Burr also confirmed there had been "conversations" about interviewing Mr Flynn, but his appearance had not been confirmed.
The Trump presidency has been unable to shake off allegations that members of its team colluded with Russian officials during the election campaign.
The president regularly dismisses the claims as "fake news" and Russia has also ridiculed the allegations.
President Putin did so again on Thursday at an Arctic forum, describing them as "nonsense" and "irresponsible".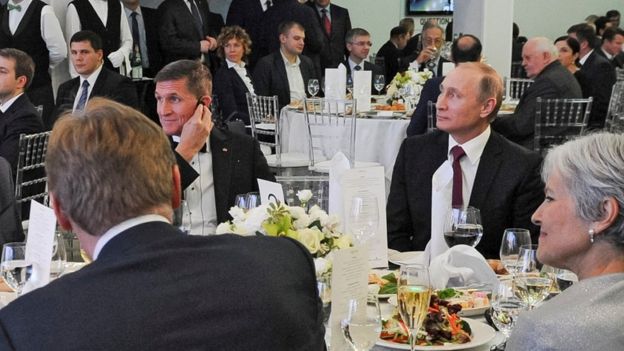 Mr Flynn, a retired army lieutenant-general, initially denied having discussed US sanctions against Russia with the country's ambassador, Sergei Kislyak.
But he stood down after details of his phone call emerged, along with reports the Department of Justice had warned the White House about him misleading officials and being vulnerable to Russian blackmail.
At last summer's Republican party convention, Mr Flynn led chants of "lock her up" aimed at Hillary Clinton over her private email server.
In September, he said in a TV interview it was unacceptable that some of the Democratic candidate's aides had been granted immunity from prosecution.
"When you get given immunity that means you've probably committed a crime," he told NBC News.